Bamboo, Timber and Laminate Flooring Newcastle NSW
Lakeside Flooring is a high-quality floating flooring installation company based in Newcastle, NSW that values top-of-the-line products and excellent customer service.

Whether you are installing floors in a new home or renovating an existing room, Lakeside has an array of flooring options to meet your most specific needs.

Beyond just installing a functional and durable flooring material, when you enlist the team at Lakeside Flooring, you will have the premium options of colour, style, and material. This makes it easy to create a beautiful space while not compromising quality.

In addition, the team at Lakeside Flooring are not just employees or subcontractors; we are local Newcastle business owners and specialists in floating floors.

Using Lakeside Flooring professional installers to lay your floors gives you peace of mind that your floor will be installed to the highest standards possible. You can rest assured that there will be no future issues due to poor installation or poor quality of flooring.

Your floors will be made and installed with the idea that the room you are flooring will be just as gorgeous and functional for years to come as it was on the day of the installation, as one of our customers says in our testimonials.

Not only is Lakeside licensed and insured to ease your mind about the legitimacy and safety of products and installs, but we offer free measurements and quotes during a time that fits into your schedule.

We want to ensure that you are receiving the exact colour, style, and material that you are looking for to really make your room stand out, so we'll bring a variety of samples to our initial appointment. Our vast array of samples will eliminate the chance of choosing flooring that is just a shade off or not quite the right material. We value making your room the envy of all your friends just as much as we value quality.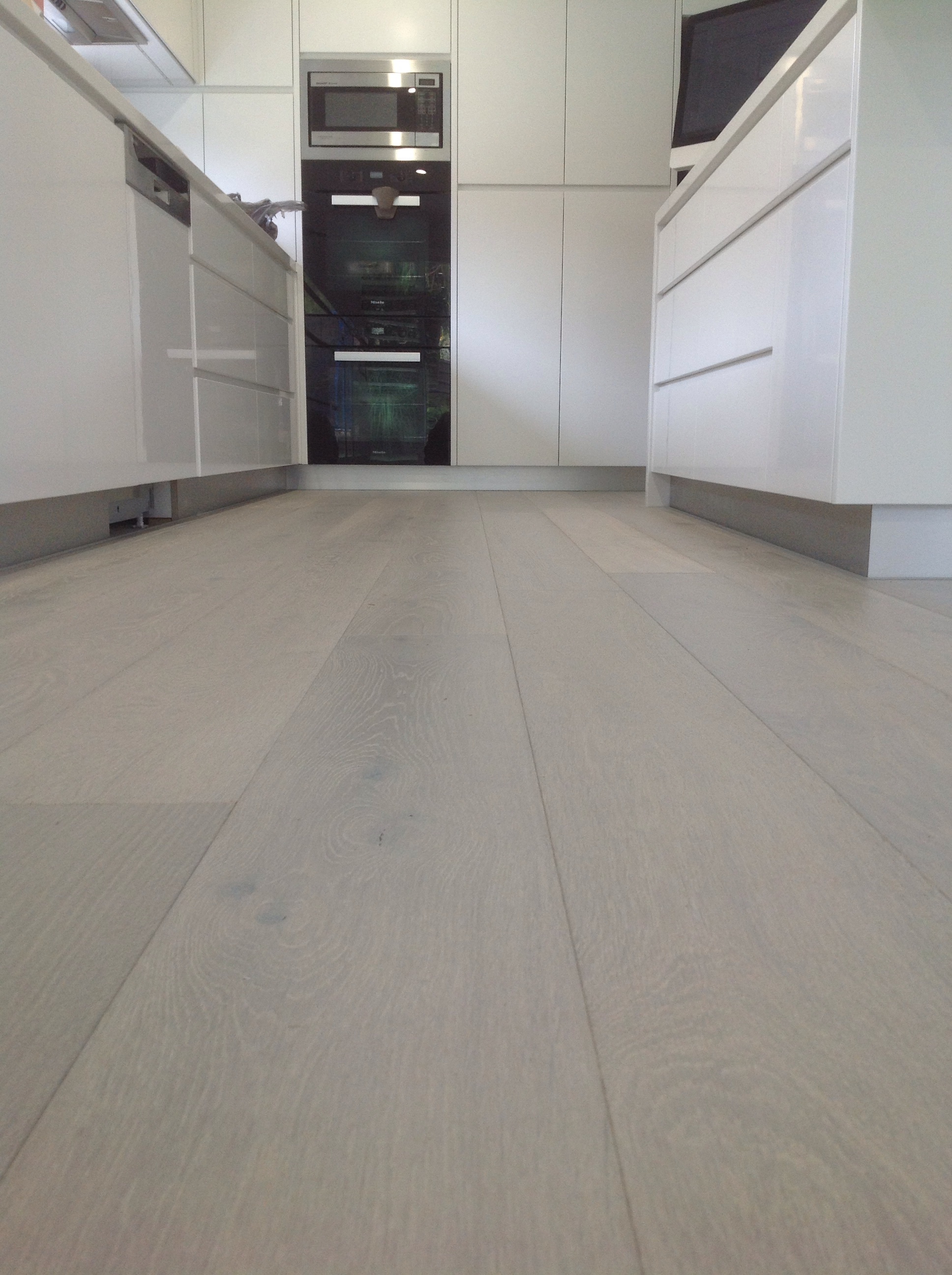 Lakeside Flooring offers a professional installation service. We understand that some customers may be tempted to attempt their own installation, but we recommend that instead you employ a professional. This will ensure you get the result you want, without mistakes or costly wastage. Lakeside takes the utmost pride in our business, customer service, and, of course, product.
Don't feel limited to buying the same flooring you have seen over and over again in multiple homes. Instead, check out our three types of floating floors. The term floating floors refers to flooring that is installed over preexisting floors, avoiding glue and nails. There is an effective built-in moisture barrier included in all floating floor products that ensures the quality of the flooring.
Bamboo Flooring Newcastle NSW
Bamboo flooring is extremely popular due to the fact that it is environmentally friendly and extremely durable compared to other timbers for sale. Bamboo flooring is easily found due to the nature of how fast bamboo grows. Bamboo plants can be harvested every 3-5 years, whereas hardwood can often take many decades to mature. This makes hardwood more expensive and harder to find.
Bamboo flooring is just becoming popular in Australia, so don't miss out on your opportunity to be ahead of the trend. This option can either be installed as a floating floor or glued over the top of your current flooring.
Timber Flooring
Timber flooring is a combination of an authentic timber layer on top of a pine core board. Due to the fact that the top layer is made from an actual timber material, this option can come in a variety of colours and grains. The benefit of choosing a timber floor is that it is pre-finished, meaning that once it is installed, there will be no need for sanding or polishing. You are able to walk on timber flooring the same day that it is installed.
Laminate Flooring
Laminate flooring is very popular and easy to maintain. Laminate floors not require the upkeep that real wood requires, because they do not need to be waxed, oiled, or stained. While care does need to be taken when owning laminate flooring, the time saved on ongoing maintenance is well worth the compromise.
Choose Lakeside Flooring Newcastle NSW For A No Stress, Beautiful and Long Lasting Result
Whichever flooring you choose, Lakeside Flooring will work with you on every last desire and detail to make sure you are fully satisfied with both the quality and the look of your new room. All our work is fully guaranteed.